AMADEUS Inspirations
Discover & Indulge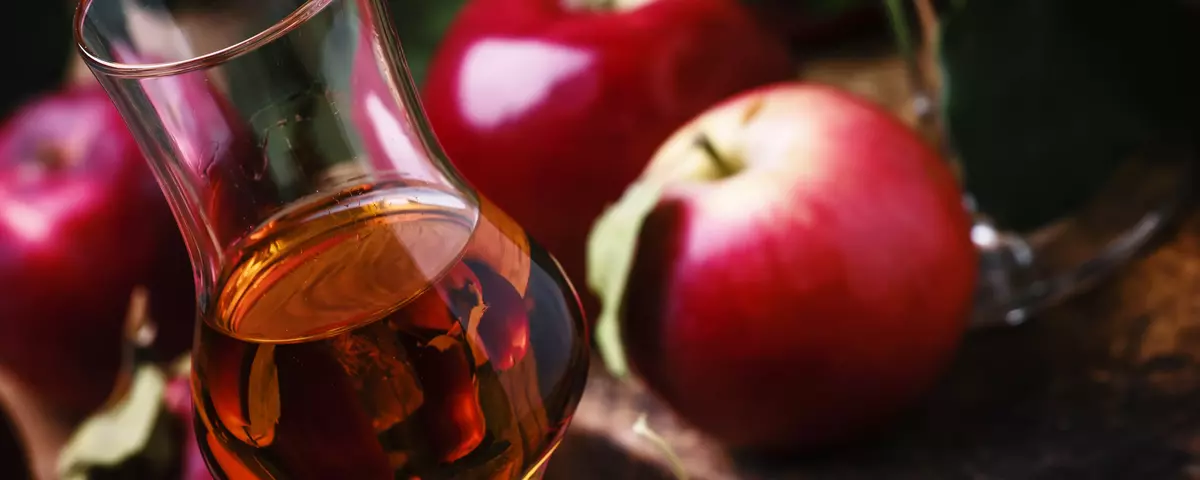 French
Apple Calvados Tart
FOR THE SHORTCRUST PASTRY:
100 g | 3/4 cup all-purpose flour
30 g | 1/8 cup sugar
1 pinch of salt
1 egg yolk
50 g | 1/2 stick cold butter
FOR THE TART:
3-4 apples (e.g. pink lady or other firm baking apple with good flavor)
3 tbsp sugar
40 g | 1/8 cup butter
2 tbsp Calvados (or other apple brandy)
40 g | 1/2 cup almond flakes
cinnamon and icing sugar (optional, for serving)
For the short crust pastry, sieve the flour onto the work surface. Make a well in the middle and add the egg yolk. Sprinkle with sugar, salt and the cold butter shavings. Knead all these ingredients into a smooth dough, wrap it in foil and leave in a cool place for 30 minutes.
Pre-heat the oven on 180° C (fan), and grease the tin. Roll the cool pastry dough out on the floured work to form a round shape, lift it into the tin and make a small edge. Prick the pastry base with a fork several times, cover with baking paper and weigh down with the dried pulses. Bake on the lower shelf of the oven for about 20 minutes, and then remove the baking paper and the dried pulses again.
Meanwhile, cut the apples into quarters, remove the pips and core, and cut into thin slices or cubes. Place them in a small pan with 1 1/2 tblsp sugar and 20g butter, and cook the apples while stirring for 5-10 minutes until caramelized, add the Calvados afterwards.
Place the caramelized apples on the pastry base, sprinkle with almonds and arrange the remaining butter shavings over them. Bake for another 25 minutes in the oven.
The tarte can be eaten warm or cool, and topped off with cinnamon and icing sugar, as preferred.